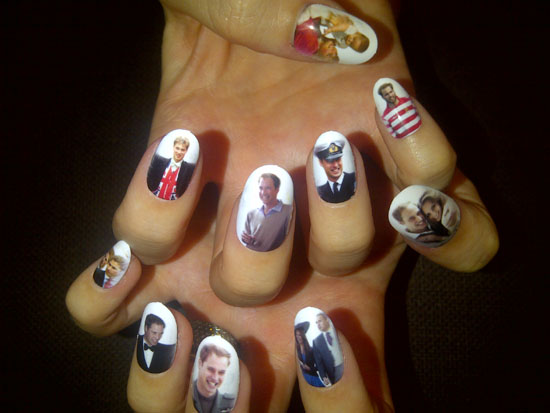 These are the nails tweeted by Katy Perry in honour of the Royal Wedding earlier this weekend. Along with the photo, she tweeted:
"In honour of the Royal Wedding, I present you... My royal NAILS! CONGRATS!"
Renowned for her super stylish taste in manicure designs, Katy will most definitely have pleased her British fans with her latest set! Whilst I think they look fabulous and are very patriotic, I am not too sure if I would go that far to celebrate the event. Would you?... although I guess that having Prince Wills face stuck to your nails to look at all day mustn't be that bad!
REMEMBER TO SIGN UP TO THE NEWS LETTER FOR THE LATEST POSTS & BLOG INFO <3